Concordia University Wisconsin付近のお店
このエリアではアメリカ料理、イタリア料理、アメリカ料理(コンテンポラリー)、シーフード・海鮮料理、ステーキハウスのお店が有名です。
特に人気なローカルメニューはロブスターのビスク・スープ、キー・ライム・パイ、オールド・ファッション、ベイクド・フレンチ・オニオン・スープ、ブラッディー・マリーです。
現在地周辺のご予約可能な店舗(16)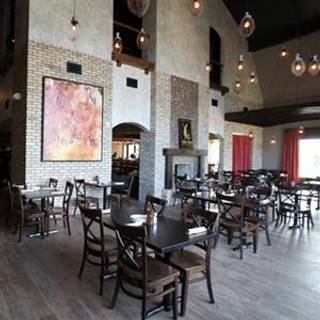 1. Zarletti - Mequon
イタリア料理 | メクォン
本日5回予約が入りました。
Zarletti Mequon: A dining experience designed by restauranteur, Brian Zarletti. The restaurant reflects Brian's lifelong passion for Italian wine, food, and culture bringing a genuinità to Zarletti Mequon that can be felt throughout.

We hope you enjoy the simple, thoughtful cuisine....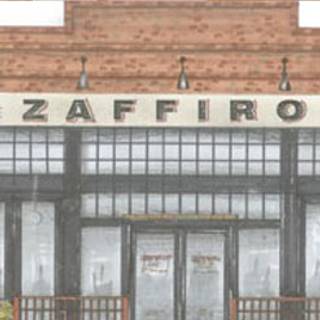 2. Zaffiro's - Mequon
イタリア料理 | メクォン
Enjoy an amazing dining experience at Zaffiro's Pizzeria. Zaffiro's is famous for Thincredible pizza – a crispy, thin-crust topped with sliced (never grated) cheese, ladled with zesty sauce then layered with the freshest traditional toppings then baked to perfection. But that's only the beginning....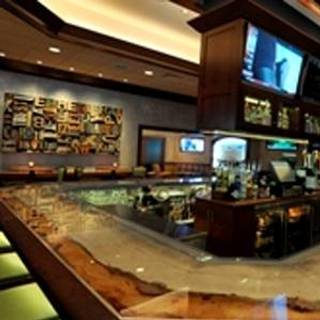 3. nines American Bistro
アメリカ料理(コンテンポラリー) | メクォン
At nines American Bistro in Mequon the atmosphere is of your choosing; there's an enchanting dining room with panoramic views of the countryside, there is a sports bar with 13 HD TVs that's as cool as it is comfortable and features Wisconsin's largest Cruvinet with 44 wines by the glass.

4. Mr. B's - A Bartolotta Steakhouse - Mequon
ステーキハウス | メクォン
本日14回予約が入りました。
Joey Gerand'sは、伝統的なナイトクラブにモダンなアレンジを加えて作り上げたレストランで、ハリウッドとウィスコンシンの要素を合わせ持っています。暖かく懐かしい雰囲気の中で、ホッとする料理を提供しています。 Joey Gerard'sのメニューには、様々なステーキ、シーフード、サンドイッチのほか、魚のフライ、プライムリブなどの伝統的な夜の日替わり料理を用意しています。各テーブルの薬味用回転トレイ、クラシックなカクテル、アイスクリームドリンクがナイトクラブらしさを演出しています。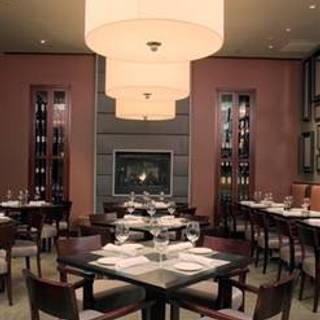 5. Devon Seafood + Steak - Milwaukee
シーフード・海鮮料理 | ミルウォーキー
Devon Seafood + Steakは快適な店内で皆様をお迎えし、厳しい基準で調理した上質なシーフードを中心とする贅沢なメニューでおもてなしします。Devonは種類豊富なワインセラーや、オイスターバー、創作料理を取り揃え、素晴らしい食事を驚くべき価格で提供しています。ランチ、ディナー、サンデー・ブランチを提供しています。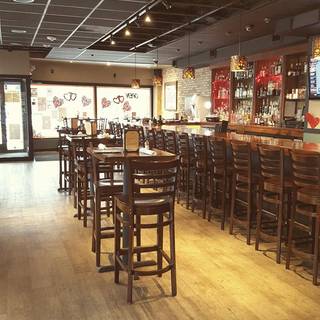 6. The Bay Restaurant
アメリカ料理 | Whitefish Bay
The Bay Restaurant located right in the middle of the Whitefish Bay Downtown Business District has started it's own history in the building that was first constructed in 1955 to be a liquor store for Clarence and Sylvia Schallert. The building was an expansion of Clarence Schallert's existing...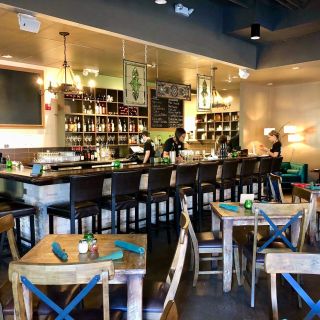 7. Trouble and Sons Pizzeria
ピッツェリア | Whitefish Bay
本日2回予約が入りました。
Welcome to Trouble and Sons Pizzeria!

Family-friendly and comfortable, we feature a menu of authentic home-style pizzas, soups and salads.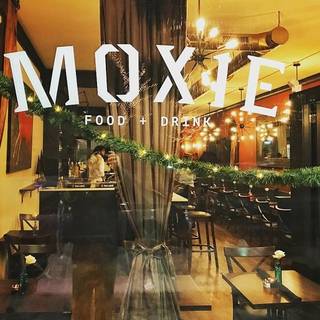 8. MOXIE Food + Drink
アメリカ料理(コンテンポラリー) | Whitefish Bay
本日17回予約が入りました。
MOXIE Food + Drink, the North Shore's premier upscale-casual restaurant. Featuring inspired American comfort food and a full bar in a warm and welcoming atmosphere.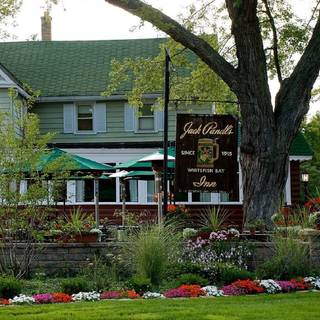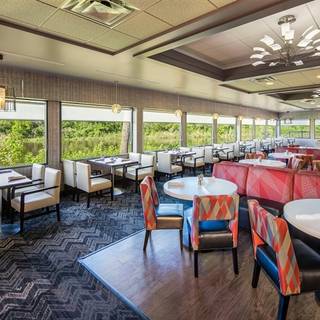 10. Anchorage - Holiday Inn Riverfront
アメリカ料理(コンテンポラリー) | ミルウォーキー
Anchorage is steeped in history and newly renovated. The Anchorage Restaurant delivers delicious food featuring upscale seafood, steaks and premium cocktails! Additionally, Anchorage offers catering and welcomes private receptions on their outdoor patio.
【Concordia University Wisconsin】注目のエリア周辺でのお食事
---